Friday, July 5, 2019. Prof. Peter Mbithi officially handed over office to the acting Vice-Chancellor, Prof. Isaac Mbeche. Prof. Mbithi handed over the instruments of power including the mace, emblem, constitution, the act, the charter, the seals and walked Prof. Mbeche through the Vice-Chancellor's Office.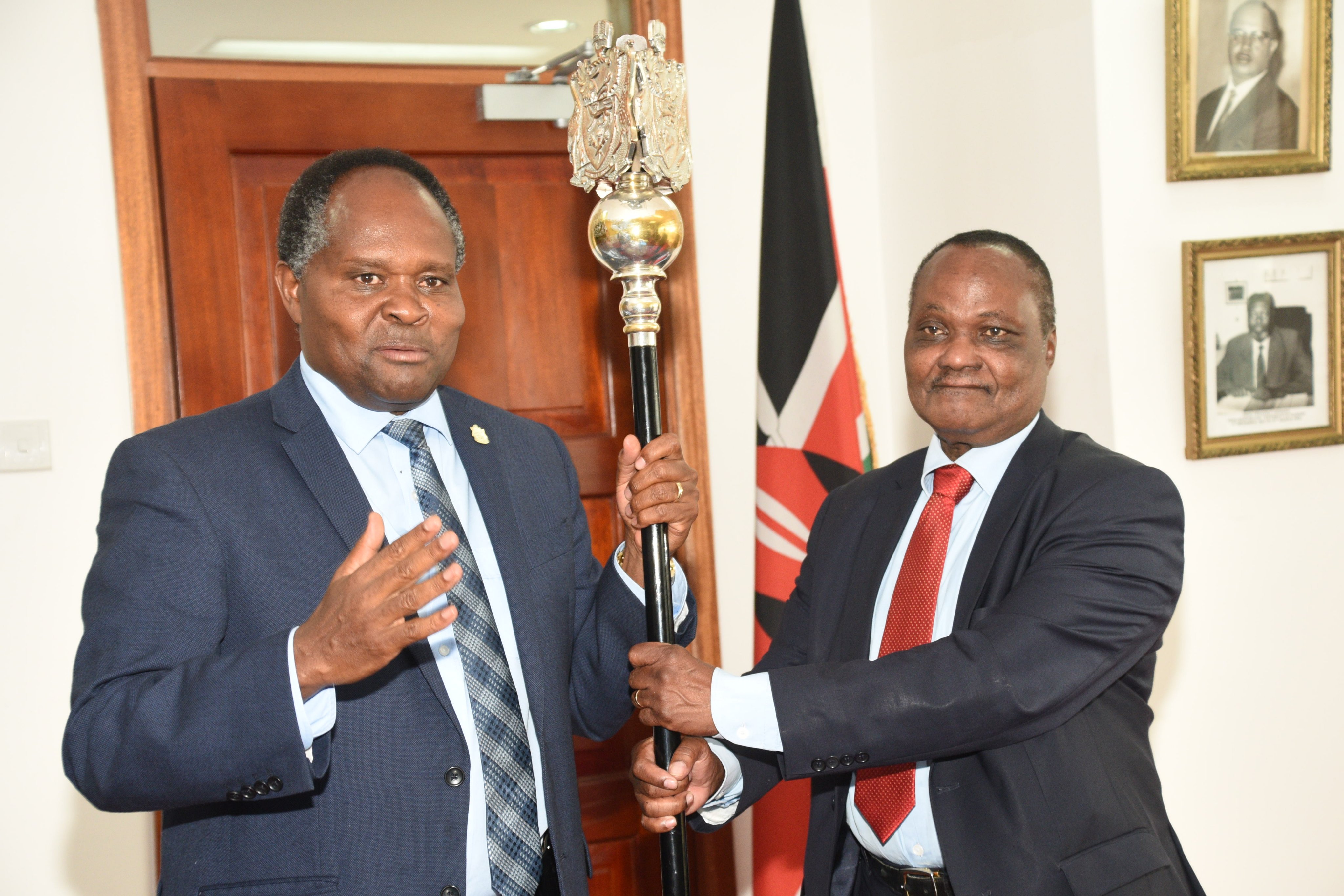 "I am leaving with my head high because, in my tenure, the university has achieved a lot. Prof. Mbeche is not new to the university, he is part of my team and I am confident that he will deliver," said Prof. Mbithi. "The University is safe under Prof. Mbeche. I call on all students and staff to accord him the necessary support."
In his remarks, Prof. Mbeche extended a hand of appreciation to Prof. Mbithi saying that he has learnt a lot from him and that he will continue to consult and seek his (Prof. Mbithi's) wisdom.
"I want to give you my assurance and commitment that I will do my best to ensure that this great university continues to grow," said Prof. Mbeche. "Leadership is a position of trust. I want to thank the Chancellor and the Council for the trust they have bestowed on me to steer this university during the transition period. It is a huge responsibility with a lot of expectations."