Startup weekend brings entrepreneurs with passion in solving challenges facing education. It is a 3-day event starting on Friday at 5.30 pm until Sunday 9.30pm. It will be happening at iBiz, Strathmore from 25th – 27th November. Meals will be provided and training in business, mentorship from existing entrepreneurs will be provided as the participants are prepared towards pitching their ideas on Sunday.
For the 3-day event, participants will be required to buy tickets at Ksh. 500.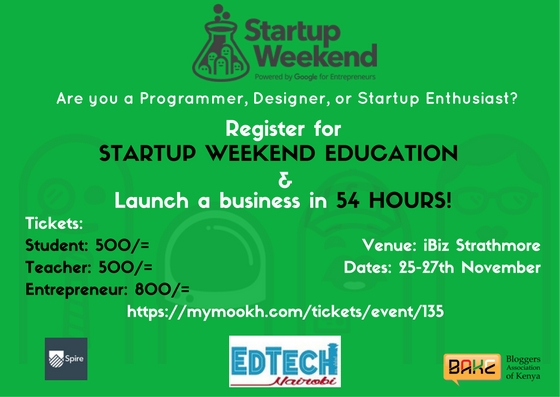 Campus Radio will be streaming the event live, on our YouTube channel and our radio station.