Months after the two-day International Forum on Geothermal Technology at the Jomo Kenyatta University of Agriculture and Technology (JKUAT), the Pioneer group of BSc. Industrial Mathematics from the Department of Pure & Applied Mathematics were each given an attachment opportunity at KenGen Kenya.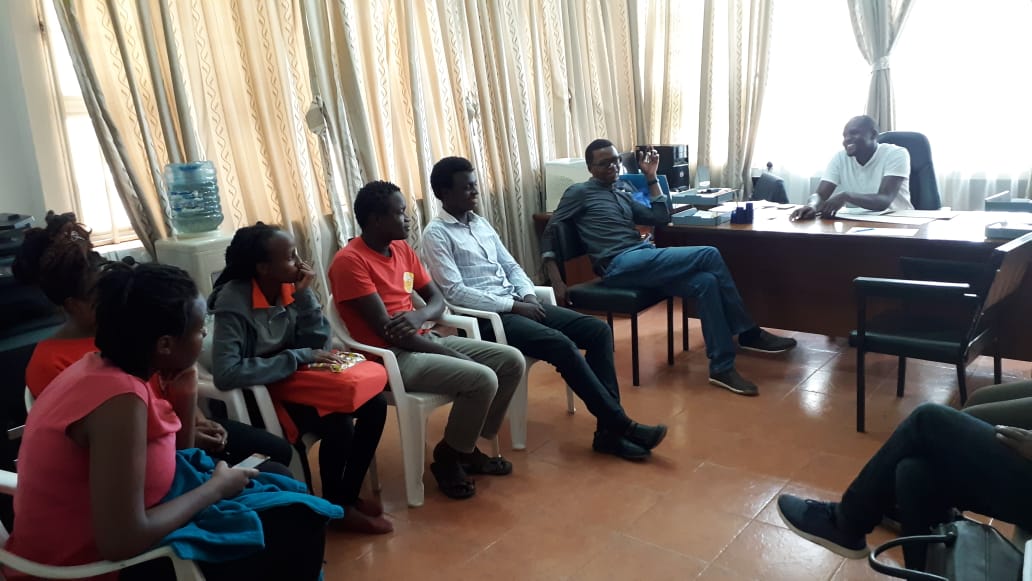 The state corporation gave the chance to 10 students who were selected on merit & commitment to their research projects. The forum (November 6 2018) was themed 'Technological Framework and Innovations for Sustainable Development of Geothermal Resources', considering the country intends to harness, store and use geothermal energy for electricity generation and diversity to other innovative direct uses such as recreational, agricultural and industrial applications among others.
At the forum, the Vice Chancellor, Prof Victoria Ngumi noted that one of the key areas of research for JKUAT is renewable energy, a realization borne out of the fact that "energy is the key enabler for all the pillars of the Kenya Government's Big 4 Agenda." She further said that JKUAT is committed to carrying out extensive research on geothermal energy in Kenya, including assessment of the potential and developing innovative technologies for optimized the exploitation of the resource. She said, the university had, in collaboration with Kyushu University (Japan), KenGen and with the support of Japan International Cooperation Agency (JICA), organized the international forum to facilitate the development of a common vision on research policy framework for the industry going forward," and challenged researchers and industry experts to "find solutions to issues such as Silica and calcite scaling, environmental impact and mitigation of geothermal activities and direct uses of geothermal energy."
The course explores among other things, numerical modelling which is fundamental in reservoir modelling, key in geothermal exploration and development. This is also in line with the MoU between JKUAT and KENGEN. The programme (Industrial Mathematics) aims at developing multidisciplinary scholars who have up-to-date knowledge in the field and also appreciate the linkage between Mathematica and business. The programme puts emphasis on mathematical modelling, computational techniques. Students develop skills in abstract reasoning, analysis and logical thinking. Possible employment opportunities include Systems Engineering, researchers, scientific computing, financial industry and automotive companies.
Kenya Electricity Generating Company, KenGen is the leading electric power generation company in Kenya, producing about 75 per cent of electricity capacity installed in the country. The company utilizes various sources to generate electricity ranging from hydro, geothermal, thermal and wind. This attachment opportunity comes at a time when KenGen is looking for new staff to join them as a senior financial analyst, chief communication officer, dispatch manager, senior tax manager among others. Check their website for details.